WHAT DOES सैरन्ध्री MEAN?
मानव जीवन के ज्ञात-अज्ञात इतिहास में पांड्वो की महारानी द्रौपदी को संसार की सर्वश्रेष्ठ सुंदरी माना गया है. पांड्वो के बारह वर्ष के वनवास के पश्चात् अज्ञातवास के दौरान द्रौपदी को नज़रों से बचाए रखना बहुत कठिन कार्य था. द्रौपदी ने विराट नगर के महाराजा विराट की पत्नी सुदेष्णा की सेविका का दायित्व निभाया. इस जिम्मेदारी का निर्वहन करने के लिए महल से निकलने की जरुरत नहीं थी और राज खुलने का भय भी नहीं था. उस समय द्रौपदी अपने सम्पूर्ण लावण्य पर थीं. इसी अज्ञातवास के समय द्रौपदी को 'सैरन्ध्री' नाम दिया गया था.
SPECIALITIES
We have a 'single-piece' concept. All our sarees and suits are unique, one of its kind. Inspired from Indian culture and festivals, our theme base sarees are the highlight of sairandhri. These silk sarees are embellished with magnificent embroidery and ornaments. We use pure gold and silver threads in our couture collection, which are extruded in-house. Swarovski studded saree collection of Sairandhri in absolutely stunning.
Quality is the crown jewel of Sairandhri. With designs that capture the beauty and celebration of special occasion in the life of the Indian woman, the brand aims to be an integral part of her journey.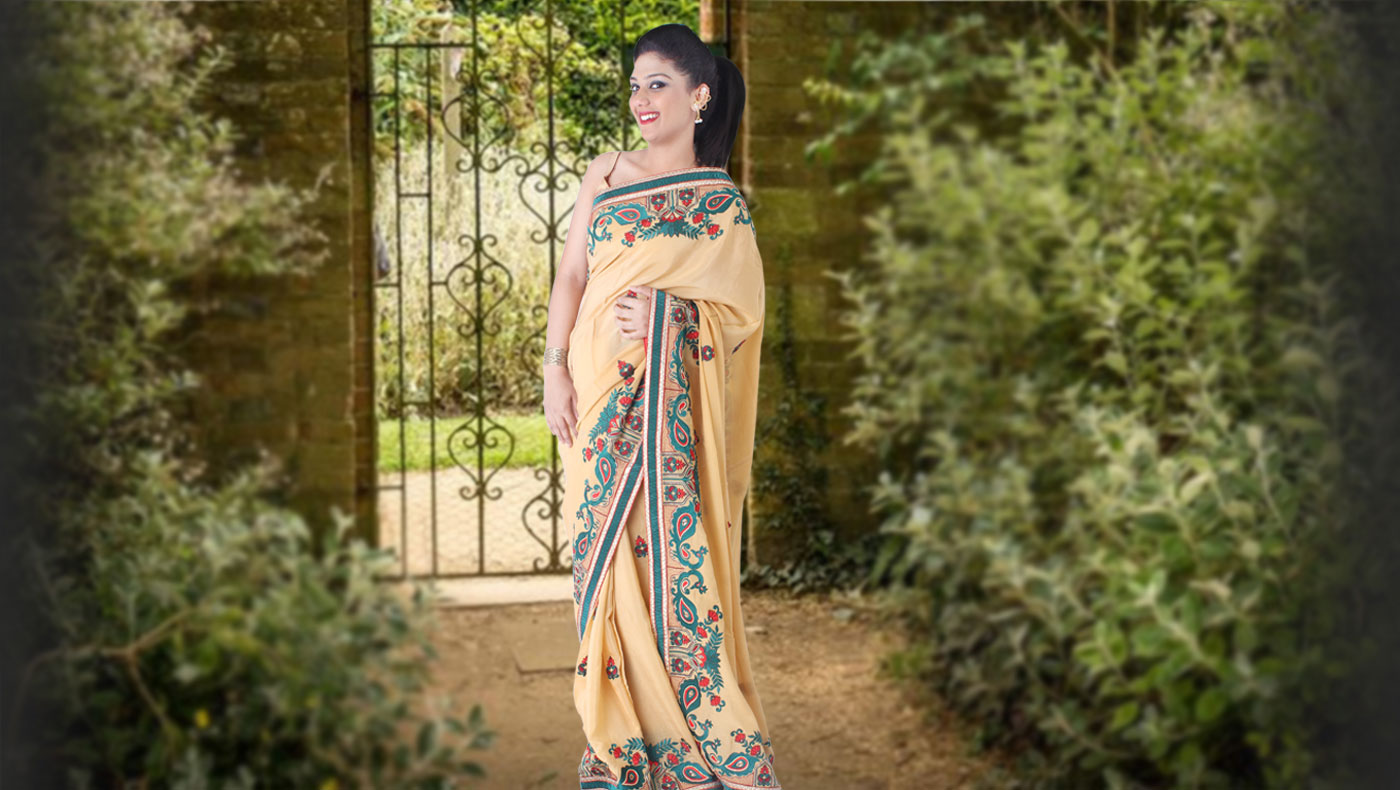 SAREES
Sarees collection
Get draped! Sairandhri offers a glamorous collection of sarees ensembled with Indian traditional colors, craftsmenship, textures and embroidery.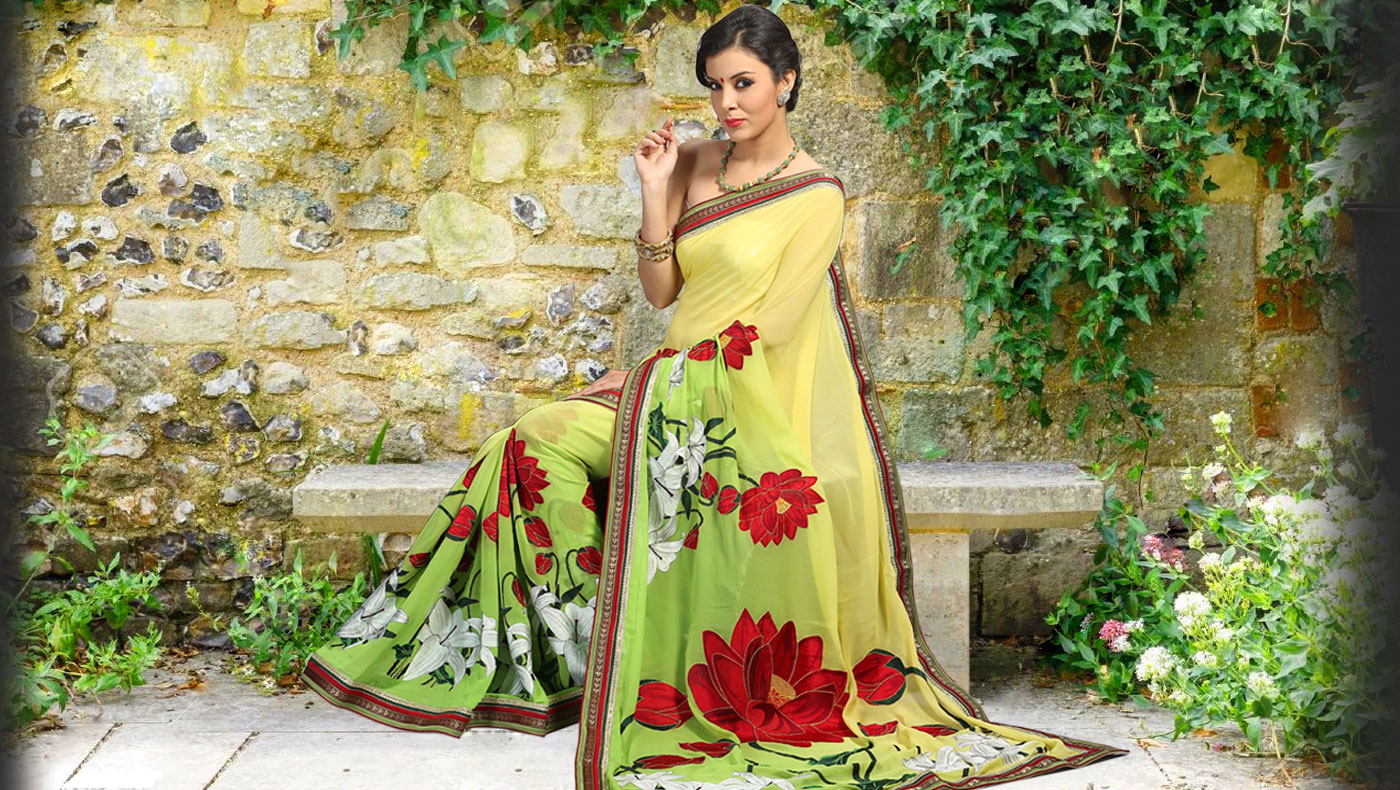 A perfect outfit for your perfect day! Sairandhri offers something out-of-the world for the big day, with extensive use of rich Indian fabrics, designs and embroidery. Our bridal lehengas are one of a kind.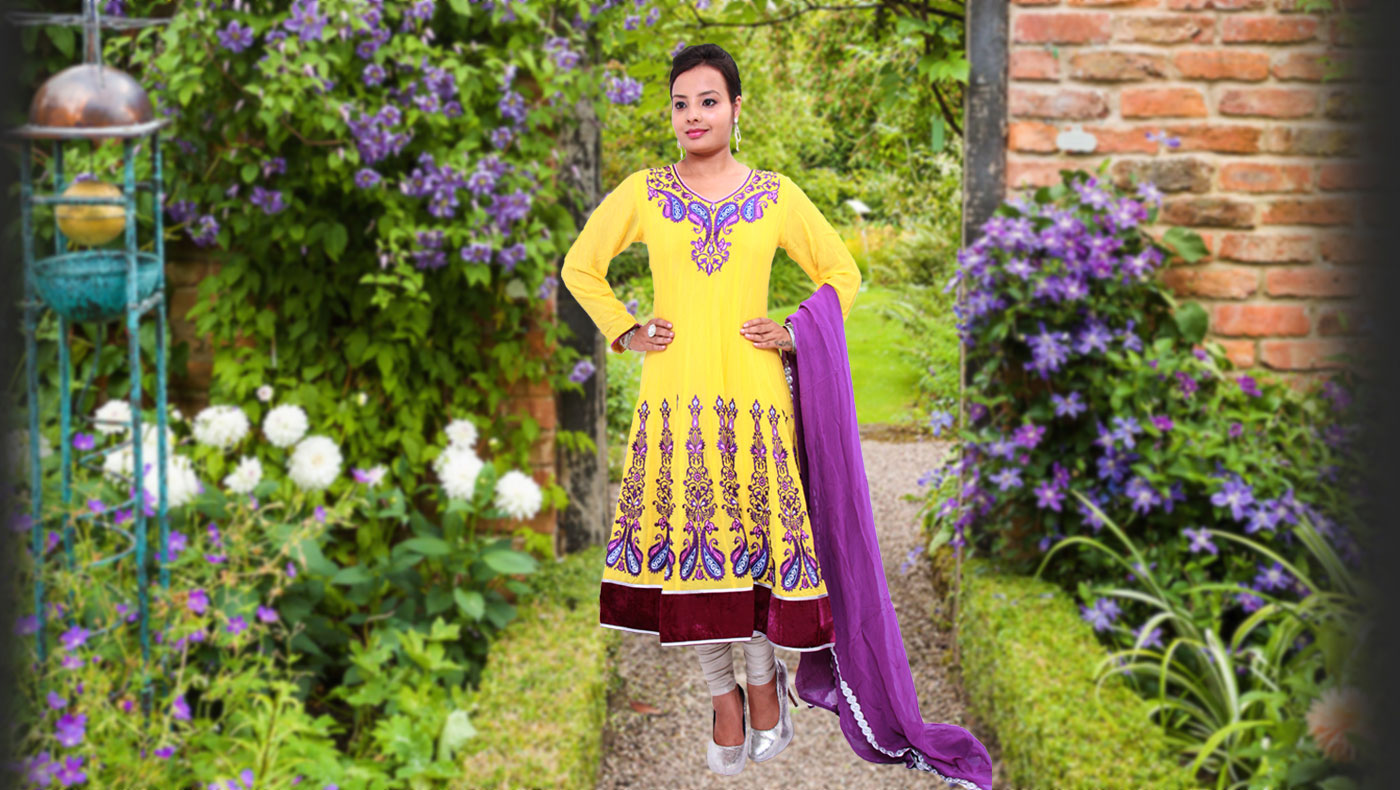 SUITS
Suits collection
Sairandhri meets embellishments in this delicately crafted suit. Pair the warmth and elegance of this classic piece with ethnic earrings.